Calvin Goetz Selected to Join Forbes Finance Council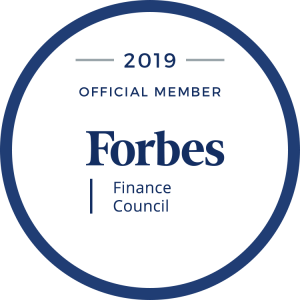 Calvin Goetz, founder of Strategy Financial Group and author of "Climbing the Retirement Mountain," was recently accepted into the Forbes Finance Council, an exclusive, invitation-only community for the nation's top executives in financial planning, wealth and asset management, investment, and accounting firms.
"To be recognized by an organization of Forbes caliber is truly humbling," said Goetz. "I look forward to sharing my expertise on all things retirement and wealth management with Forbes readers and those within the Finance Council community."
Goetz was vetted and selected by a review committee based on the depth and diversity of his experience. Criteria for acceptance includes a track record of successfully impacting business growth metrics, as well as personal and professional achievements and honors.
"We are honored to welcome Calvin into the community," said Scott Gerber, founder of Forbes Councils, the collective that includes Forbes Finance Council. "Our mission with Forbes Councils is to bring together proven leaders from every industry, creating a curated, social capital-driven network that helps every member grow professionally and make an even greater impact on the business world."
As an accepted member of the Council, Goetz will be working with Forbes' editorial team to share his expert insights in original business articles on Forbes.com, contributing to published Q&A panels alongside other experts, and connecting and collaborating with other respected local leaders.